A couple of new dogs for our kennel
Posted by Irene on September 11th 2013
We have got some new dogs to our kennels Peacemaker's and our Willy Lee. Pepper& salts one from Russia: Scandvik Cowboy Salskoy Stepi "Jere", now 10 and 1/2 months old, breeder S. Ryabenkova, holder Anni Lumpus and from Poland: Avis Gagatek "Jalo" 9 months old, breeder Alina Stelmach, holder Sari Kylväjä. In black-and silvers from Hungary: Hosszúbereki-Csásár Iron Man "Mister" now 9 months old, breeder Juli Hodnics, holder Nelli Hyvärinen. In blacks from Harjavalta a son of our Cooper: Peacemaker's Black Grim "Olli", now 5 monts old, breeder Eija-Maaria Jussila/co-owner also, holder Lotta Terho. The only female is also in blacks Cooper's daughter and "Olli's" sister Peacemaker's Black Gisela "Viivi", holders family Mustanoja. "Jalo" Avis Gagatek came for a short visit for everyday grooming and I took a quick photo from him. He has extremely harsh coat with fine colour, right size, very strong bones, nice boy.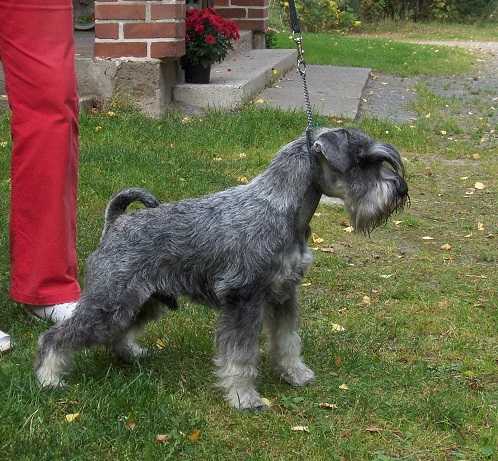 Aura-Turku Dog Show 4.8.2013
Posted by Irene on September 5th 2013
Our breeding handsome and wise "Amos" Willy Lee Pepper Love Affair, owner Maarit Huhti and groomed by Nora Ylikylä, the owner of the father Multi Ch Willy Lee Osvald-Pepper "Manu" . The mother of Amos is Multi CH Tiffany Astronaut, owned nowadays by Katja Pitkänen. intermediate cl exc 1, CQ, BM3, judge Kresten Scheel from Denmark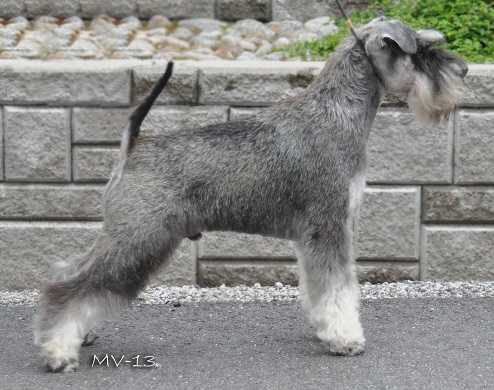 "Amos" Willy Lee Pepper Love Affair photo by Markku Vuorinen
BIS and BOB in puppy shows!
Posted by Irene on September 4th 2013
Pori INT Show 28.7.2013
Posted by Irene on September 4th 2013
Weekend 15.-16.6.2013 In speciality show Porvoo and in Sweden INT Vännäs
Posted by Irene on September 4th 2013
Perfect weekend in June! In the Speciality show Porvoo the BIS veteran winner was our precious "Manu" with Nora Ylikylä!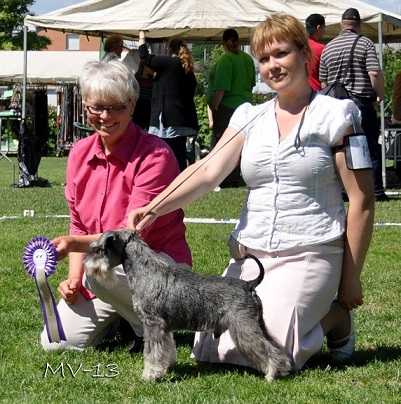 Judge in p&S ring Helle Gardberg from Denmark Multi CH Willy Lee Osvald-Pepper and Nora owner/handler photo: Markku Vuorinen/owner
In Vännäs with Mikaela Holmström our "Roope" Montparnasse SD von Portenschlag was BOB, CAC, Cacib, owners Eija-Maaria Jussila and Irene Häyry, breeder Uli Portenschlag from Argentina.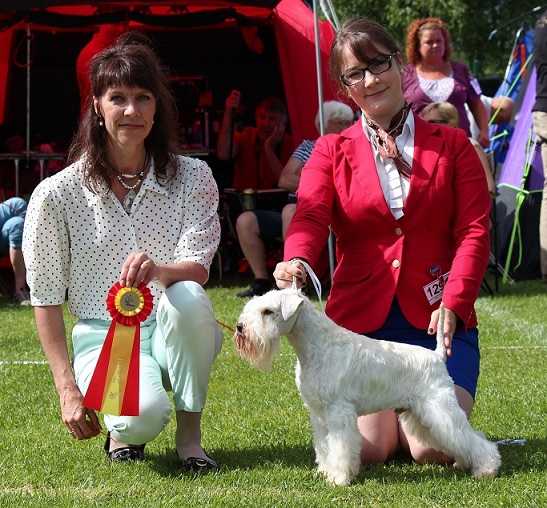 Judge Dodo Sandahl from Sweden, Montparnasse SD von Potenschlag, Mikaela Holmström, photo Ann-Charlotta Helgas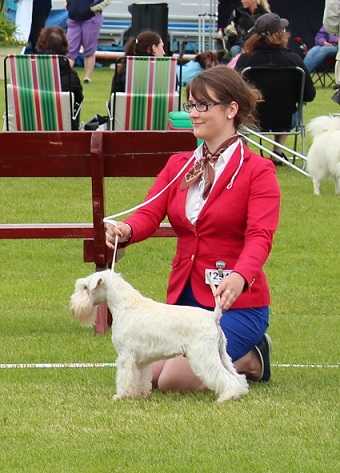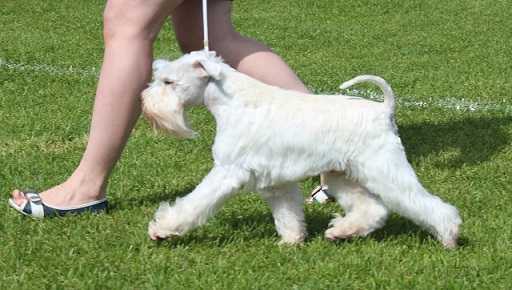 Montparnasse SD von Portenschlag
Posted by Irene on July 18th 2013
"Roope" our beautiful boy from Argentina Montparnasse SD von Potenschlag have had great success in the shows where he has been. At first we are with the other owner Eija-Maaria Jussila very grateful to the breeder Uli Portenschlag. The grooming has been co-operated with Eija-Maaria and Katja Pitkänen and then specially for the shows made by Nora Ylikylä. The successful handlers has been Nora Ylikylä and Mikaela Holmström, whom we both with Eija-Maaria thank a lot. Then the holder family Anttila is also very important taking care of our precious boy.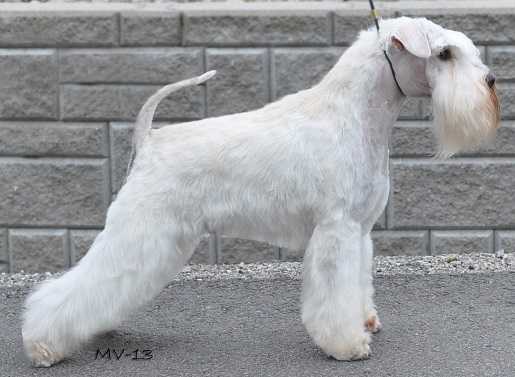 Montparnasse SD von Portenschlag, photo: Markku Vuorinen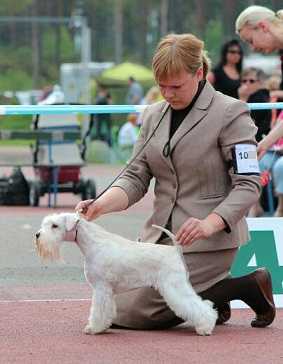 Shows: Mynämäki, judge Dodo Sandahl, Sweden jun exc1, CQ, BM1, CAC, BOB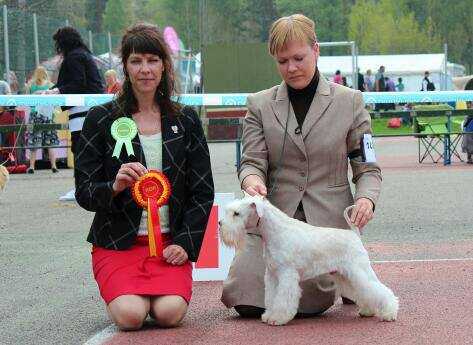 Moletai Lithuania Speciality Show intermediate CAC, Klubsieger, BOS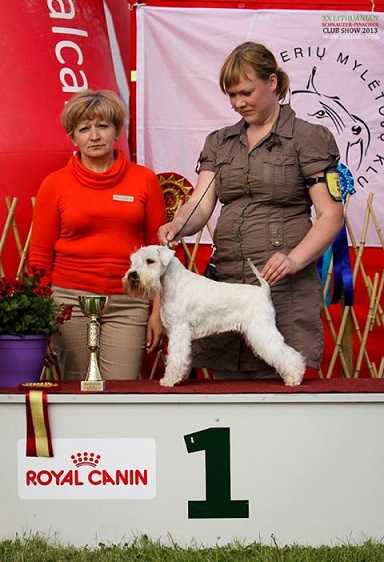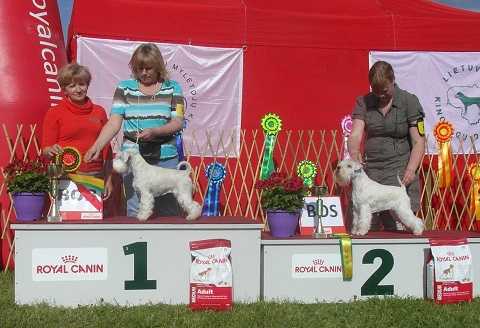 All photos: Markku Vuorinen