WDS 2014 in Helsinki 8.8.2014
Posted by Irene on October 5th 2014
In Helsinki World Winner Show our "Kenzo" EE JCH, LV JCH, LV JunWinner2014 went extremely well winning his class intermediate with excellent critics from Norwegian judge Espen Engh.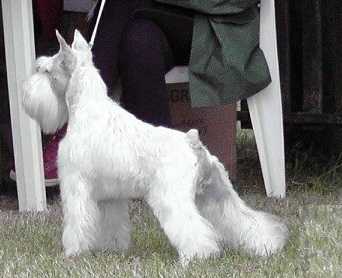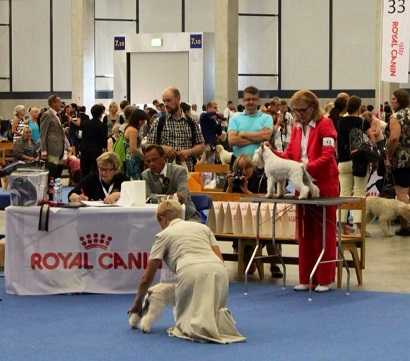 Kenzo and also Kenzo on the table with Irene Häyry as handler
"Miki" Ulnight Butterfly Fin for Willy Lee owner Ellen Häyry in the photo with the handler Emilia Vandell, photo: Anu Hellesuo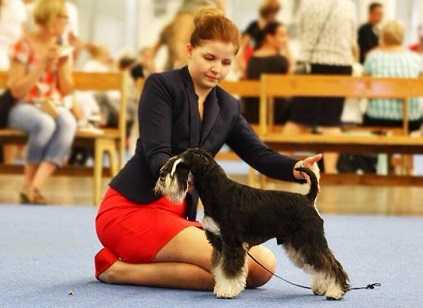 Precious female from Belarus and results from Latvia Ogre Winner and Summer shows 12.-13.7-2014
Posted by Irene on July 21st 2014
In april we got a precious female from Genstat kennel Belarus - Full-of-Love Genstat "Feya". She is owned by Jani Kalliomäki Uptight Jack's kennel and Irene Häyry. She was BOB, CAC in Forssa national Show 6.7.2014 judged by Leni Finne from Finland. I had also with her a successful trip to Latvia. "Feya" was Ogre Junior Winner 2014, BOB, junCAC on 12.7.2014, judge by Regina Vaitkunskiene and next day again BOB, junCAC by Hungarian judge Janosne Balatzsovits.
Also in black-and-silvers my granddaughter Ellen's dog "Miki" Ulnight Butterfly Fin for Willy Lee became Ogre Junior Winner 2014 with jun CAC, judge Regina Vaitkunskiene and got also on Sunday honour price being 2nd in junior class judged by Janosne Balatzsovits.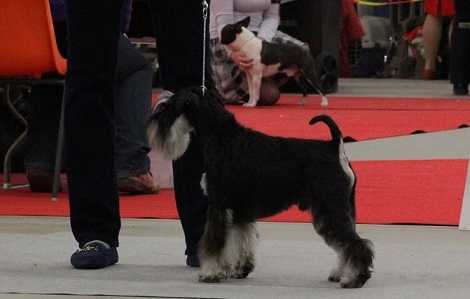 Old photo from Miki just 9 months old
Vaasa INT show 27.4.2014
Posted by Irene on July 21st 2014
Children and puppies competitions
Posted by Irene on June 25th 2014
It is very nice hobby for children to start in smaller match shows their dog show life! Here is in Harjavalta Match show 19.4.2014 our very young puppy "Senni" Nagyiregi Razyra with her holder Alina Myllymäki Best child and puppy 2nd and also Best puppy 2nd. Later they have been even BIS Puppy and BIS Child and puppy. congrats to Alina
A liitle bit combing at first to Senni and then very soon to the ring!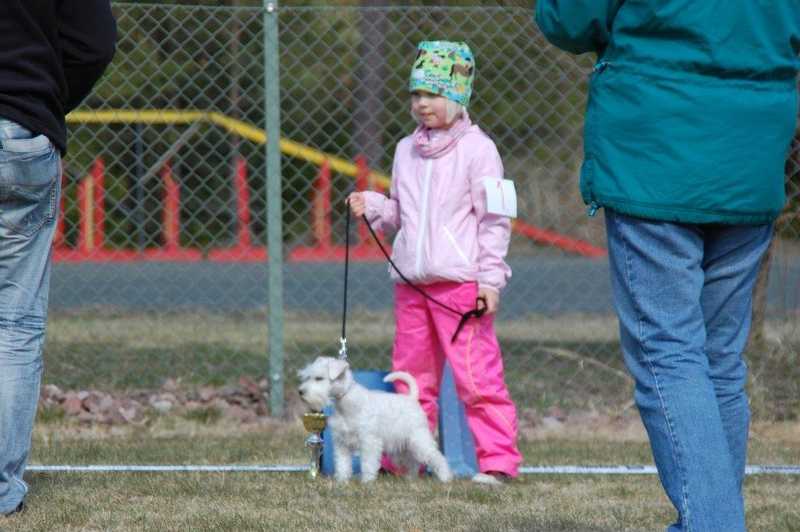 At the end 2nd Best in the competition Alina and Senni
Tallinn Winner 2014, Estonian Champion!
Posted by Irene on April 12th 2014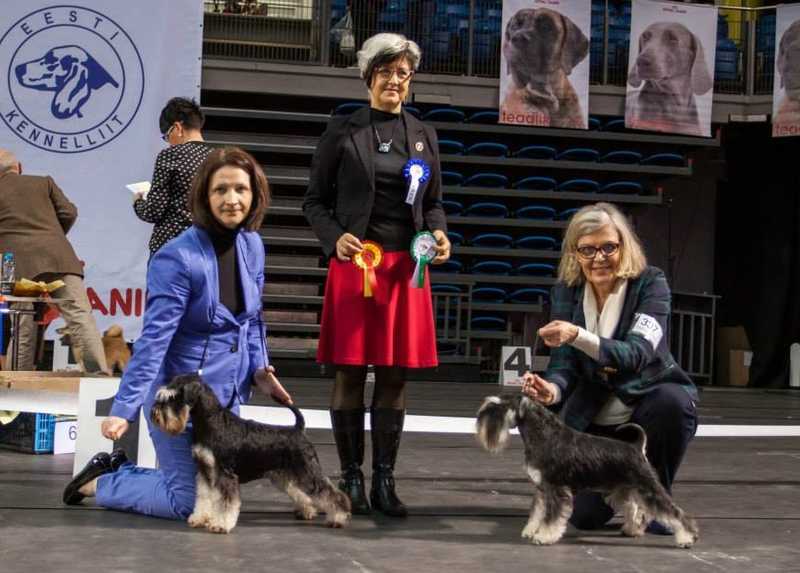 Estonia Tallinn Winners 2014 BOB Silver Rainbow Maria Talioni, judge Nina Karlsdotter Sweden, BOS FI&EE CH First Knight Grasant with me. Photo: Ieva Kuzminiene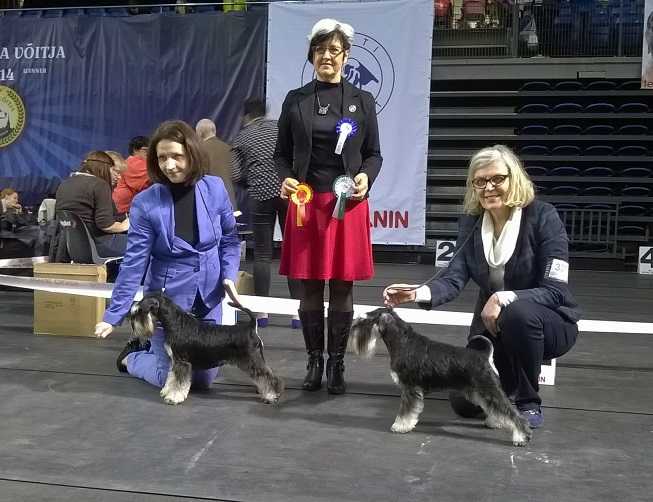 FI CH First Knight Grasant "Kosti" today in Tallinn BOS, CAC, CACIB new Estonian Champion and Tallinn Winner 2014 speciality judge Nina Karlsdottir from Sweden, congrats to the breeder Anna Bielińska, groomer/co-owner Eija-maaria Jussila and happy feelings to me/handler and also to holder Lotta Terho!
Latvian Junior Winner 2014
Posted by Irene on April 5th 2014
"Kenzo" EE JUN CH Zso Gyemantja Versace made a successful trip to Latvia winning in the first show on Friday 21.3.2014 his junior class with JUN CAC being also BOB, next day CACIB show also jun CAC, Latvian Junior Winner 2014 title, best male 2, as well as on Sunday 23th CACIB show. With this result "Kenzo" will be also LV JUN CH. Breeder Erzebeth Schneider, co-owner/groomer Eija-Maaria Jussila and Irene Häyry. Thanks to Mikaela Holmström showing our Kenzo.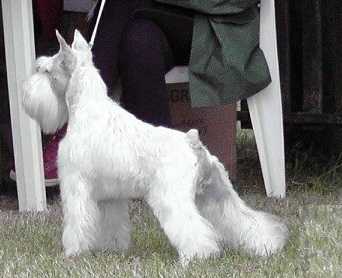 EE JUN CH, Latvian Junior Winner 2014, Tallinn Winter Cup 2014 Winner ZSO GYEMANTJA VERSACE photo: Erzebeth Schneider