Tallinn 14.2.2015
Posted by Irene on March 8th 2015
Really nice trip to Tallinn, sometimes everything is just absolutely enjoyable <3 Results "Hali" Willy Lee Frosted Xali 15 months old, owned by Outi Laine, in jun class BOB jun, jun CAC, BOS, Tallinn Winter Cup JunWinner 2015 Judge Karl-Erik Johansson from Sweden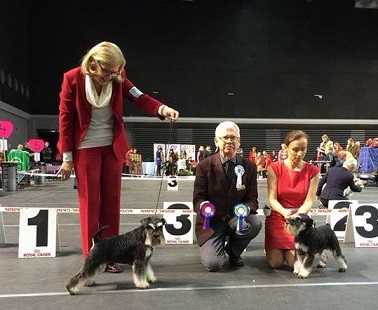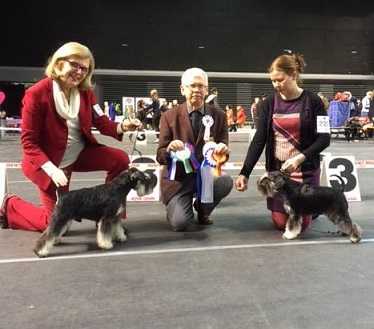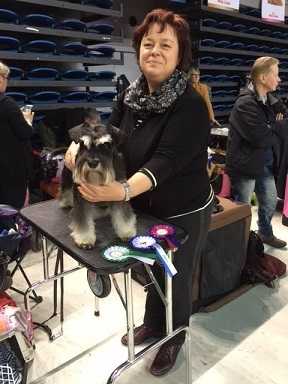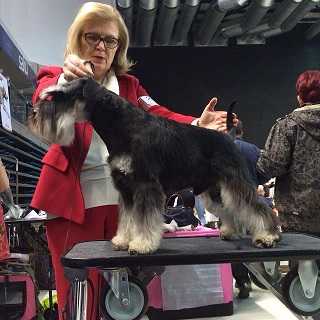 Our precious "Feya" EE&LV JCH, Ogre JunWinner-2014 Genstat Full-of-Love was in the same show in whites BOB, Cacib, Tallinn Winter Cup Winner 2015
INT show Turku 25.1.2015
Posted by Irene on January 28th 2015
Our sweety FULL-OF-LOVE GENSTAT "Feya" attended the show on Sunday, judging Paul Scanlon from Ireland, both whites and black-and-silvers. Feya is bred in Genstat kennel, owners G.Stankevits and Volka Plyhauka. Feya won the intermediate class exc1 CQ and was placed best female 4th. Thank you co-owner Jani Kalliomäki for grooming.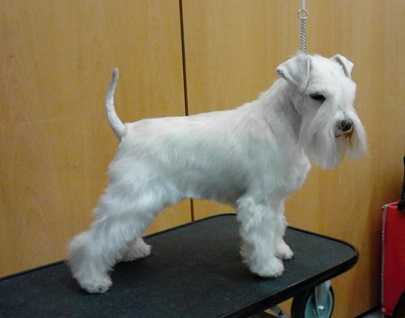 "Mister" Hosszubereki Zsaszar Iron Man wn also his class open exc1 with CQ and ws the first one to drop out from bestmale competition (best male 5th). Two weeks before he was in Lahti group show best male 2nd with res.CAC, judging Juho Putkonen. Thank you Nelli Hyvärinen handling and co-owner Eija-Maaria Jussila for grooming.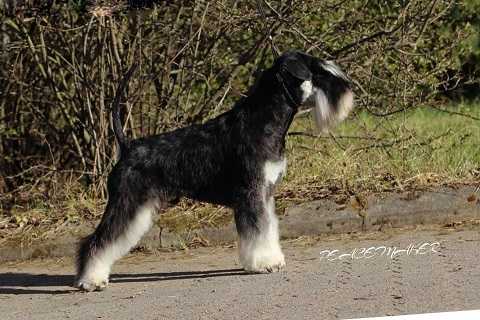 Photo: Reijo Ahteela
Speciality show in Turku 24.1.2015
Posted by Irene on January 28th 2015
Our old boy KRISTOPHER BIKIN DVOR "Romeo" was to be shown since many years. He is 8 years and a couple of months old but in excellent condition physically thanks to his holder Juho Helminen. Breeder is Zuzana Havlikova from Slovakia. Judge Paul Scanlon from Ireland gave excellent critiques and placed him BOS Veteran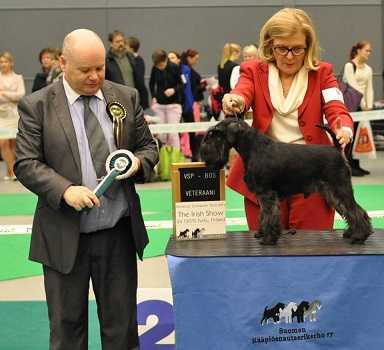 Judge Paul Scanlon and Romeo with Irene Häyry, photo: Mikko Samuli
Fildale Jack Nicholson
Posted by Irene on January 4th 2015
Roope's trip to Norway
Posted by Irene on January 4th 2015
Mikaela Holmström made a trip to northern Norway and was very kind to take our white boy "ROOPE" Montparnasse SD von Portenschlag with her to Harstad INT show. Result was fantastic - BOB with big CAC and CACIB. With result Roope became Norwegian Champion and also Nordic Champion. Some photos from his carier to become Nordic CH&FI&SE&NO Champion.
NORD CH&FI&SE&NO CH Montparnasse SD von Portenschlag, owners Eija-Maaria Jussila and Irene Häyry, holder Anttila family In photos with Irene, Nora Ylikylä, Mikaela Holmström, Irene Häyry, judge in the photos ANNA BRANKOVIC (Serbia), DODO SANDAHL (Sweden) and DIRK SPRUYT (Holland)
News from other late summer shows
Posted by Irene on January 4th 2015
In Tallinn at the end of August Kenzo and Feya with Taija Niemi and Jaana Myrskykari. Results Kenzo twice BOS with 2 cacibs and Feya once BOS best junior with jun CAC, once best jun with junCAC. Feya in Latvia Valmiera in October BOB, jun CAC.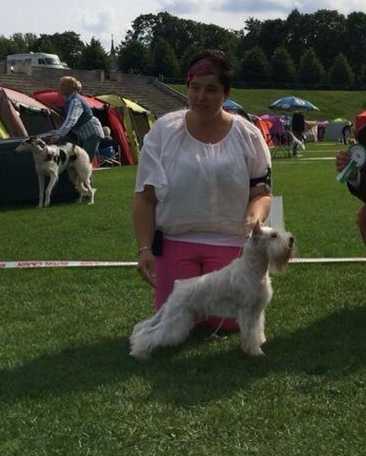 LVJCH, EEJCH Zso Gyemantja Versace "KENZO" with Taija Niemi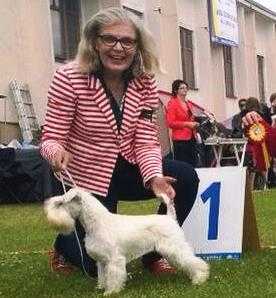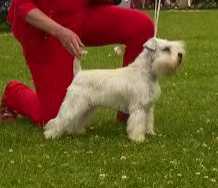 LVJCH, EEJCH Full-of-Love Genstat "FEYA" with owner Irene Häyry, other owner Jani Kalliomäki