Ypäjä 20.7.2008
Posted by Irene on July 21st 2008
Miniature schnauzers black and silver, speciality judge Rainer Vuorinen Peacemaker's Frosted Edward, class winner intermediate exc1, best male 3, res CAC
Estonia Haapsalu 19.7.2008
Posted by Irene on July 21st 2008
Karjaa 13.7.2008
Posted by Irene on July 21st 2008
Miniature schnauzers black, judge Marja Talvitie Kristopher Bikin dvor, Exc1, best male 2, res.CAC
photo Jin
FIN Champion Willy Lee Ubertino "Tino" 29.6.2008
Posted by Irene on June 29th 2008
Happy day today for me the breeder - the 60th Finnish champion of my own breedings Willy Lee Ubertino "Tino", son of FIN CH Willy Lee Umberto and Willy Lee Kitty. Congratulations to the owners Teija Viitala and Kari Uutela! You really made my day! Thousand thanks to the groomer Anja from Cappas Waan kennel. The show was in Haukipudas and the judge Anne Sume from Estonia.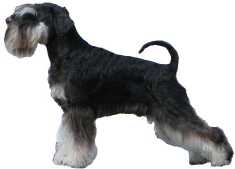 STOCHOLM WORLD WINNER 2008 SHOW
FIN CH Willy Lee Ubertino was in the open class between seven best dogs with the result excellent, in his class there were more than twenty competitors. ![](./WW08Tino.jpg) Photo by Miika Ylipahkala
Forssa INT Cacib show 14.6.2008
Posted by Irene on June 15th 2008
Miniature schnauzers all together 74, the judge for blacks and whites Cindy Pettersson from Sweden and for black and silvers and pepper&salts Rajko Rotner from Slovenia. In black and silvers exc1, BOB, Cacib, CAC Willy Lee Wild-Winner, breeder Irene Häyry, owner Pirkko Koski and handler Tarja Kuusisto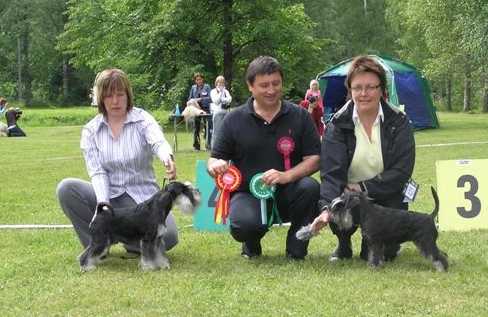 Photo: Eeva Lahtinen BOB Willy Lee Wild-Winner, judge Rajko Rotner, BOS Afunique Lejoninna 2nd Peacemaker's Frosted Edward, res. Cacib, res. CAC, breeder Eija-Maaria Jussila, owner Irene Häyry, holder Seija Kontturi, handled by Irene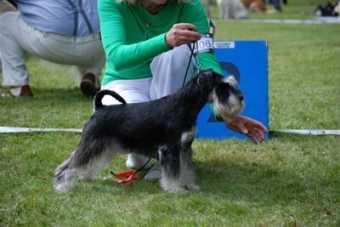 Photo: Jin In blacks Kristopher Bikin dvor, Best male 2, res. Cacib, res. CAC, breeder Zuzana Havliková, Slovakia, owners Irene Häyry and Katja Pitkänen, holders family Helminen, handled by Irene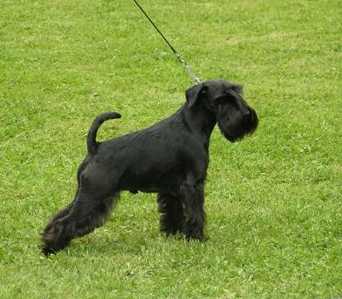 photo: Eeva Lahtinen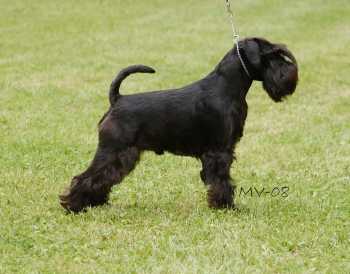 photo Markku Vuorinen
Wise, sweet Elli in memoriam
Posted by Irene on June 15th 2008
On Monday 9th of June travelled beyond the Milky Way to the heaven of dogs one of the greatest mothers "Elli" FIN CH, Finnsieger Willy Lee Fizzy at the age of thirteen. The sorrow touched deeply the owner's of kennel Faustkämpfen and me the breeder also. At the same time we all are happy that Elli, who was the mother and granmother and grandgrandmother of so many champions and INT champions is continuing her life through her outsprings and is always living as a good memory in our hearts. She was always building friendship between the people around her and we all loved her very much.