Lohja 3.6.2012 NEW CHAMPION
Posted by Irene on June 10th 2012
In Lohja Group dog show, judge Marja Heinilä from Norway NEW FINNISH CHAMPION First Knight Grasant "Kosti", breeder Anna Bielinska, owners Eija-Maaria Jussila and Irene Häyry, holder Lotta Terho exc1, CQ, Best male, CAC, BOB, BOG4!!! In Group competition judge Saija Juutilainen from Finland!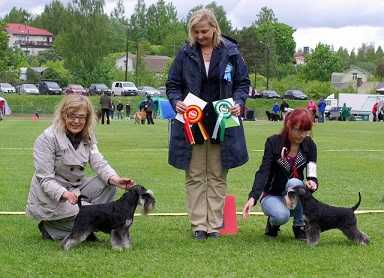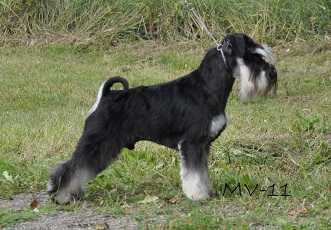 First Knight Grasant, photo:Markku Vuorinen
Puppies and Ellen
Posted by Irene on May 19th 2012
Posio 6.5.2012 Group show
Posted by Irene on May 8th 2012
Rauma Dog Show 5.5.12 and Harjavalta Group Show 6.5.12
Posted by Irene on May 8th 2012
In Rauma judge Anatoli Zhuk from Belarus and in Harjavalta judge Sanja Vretenicic from Montenegro Best male, CAC, BOS in both shows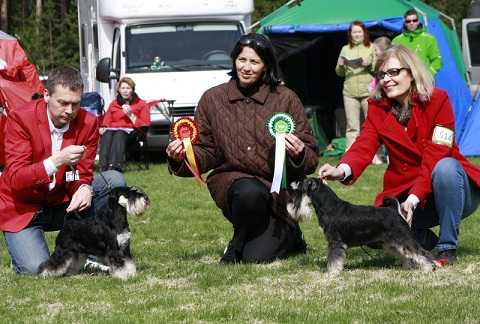 In Harjavalta judge Sanja Vretenicic and BOS First Knight Grasant with Irene Häyry, BOB Imbrez bitch with breeder Mikko Samuli.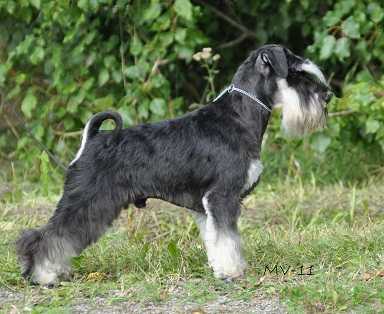 FIRST KNIGHT GRASANT "Kosti", breeder Anna Bielinska, owners Eija-Maaria Jussila and Irene Häyry, holder Lotta Terho
In Harjavalta jun exc1, best male 2, res.CAC Peacemaker's Best Luck "Laki" owners Eija-Maaria Jussila and Irene Häyry
Best Veteran of the Year 2011
Posted by Irene on March 25th 2012
Tallinn Estonia INT Winter Show 10.2.2012
Posted by Irene on February 12th 2012